Welcome to Hadrosaur's on-line bookstore. Hadrosaur Productions primarily publishes the magazine Tales of the Talisman. However, we have published a few books and we have worked with Lachesis Publishing to bring out some titles. Those titles are listed here along with some others that we have in stock and sell at conventions. Books are listed alphabetically by author. Series are listed chronologically under the author's name. If you have any questions about an item listed here, please drop us a note at hadrosaur@zianet.com and we'll get back to you as soon as possible.
---
---
J.W. Coffey
---
A Wager of Blood by J.W. Coffey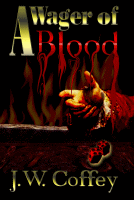 Trade Paperback: $14.95 $7.47 (plus shipping)
On a night in 1760, Matthew Harper played a seemingly innocent game of chance in the parlor of the inn he owned. But, before the night was over, the inn belonged to Newell Thornton. Matthew, his wife, and two other people lay murdered and the Inn burned to the ground. 240 years later, Zachery Harper is determined to reclaim the Thornton Inn for the Harper family. What he doesn't know is the old Inn holds the key to that ancient murder, the gateway into Zachary's private hell, and the souls of the four murdered people. He is soon swept up into a diabolical game of chance where his own soul is the prize, and dice are loaded against him in a demonic wager of blood.
---
---
Gary Every
---
Inca Butterflies by Gary Every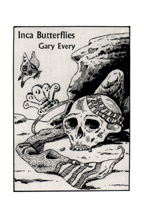 Chapbook: $3.95 (plus shipping)
Incan Emperor, Huaina Capac, comes of age as Alejo Garcia and his band of mutineers arrive in America carrying a weapon far more devastating that cannons. Huaina Capac's successor, Manco Inca, must lead his remaining people as bearded men from Europe swarm the countryside like butterflies sweeping the plains. Set in the last days of the Inca Empire, Inca Butterflies is a tale for all times.

"Every is an inventive writer and this chapbook encapsulates the bittersweet truth: Life is a thing of dualities, where the only constant is change." Kane S. Latranz writing for the Albuquerque Alibi.
---
---
Wayne James
---
When Only the Moon Rages by Wayne James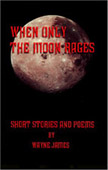 Trade Paperback: $5.95 (plus shipping)
In this volume of stories by Wayne James, you will find creatures of the night, people of the stars, and individuals who dare to live in those dark places that few have the audacity to tread.
There's Lieutenant Lawry, an ordinary soldier who must fight to keep an unknown, violent creature from killing his men. Sergeant Frank Blacklin strives to keep children alive against insurmountable odds on a hostile planet. A man named Robert lives in a United States gone mad; where the enemies of the State are so numerous, their bodies are pushed into a gaping trench.
Other characters in James' stories follow more violent paths. A respectable business man falls for a woman turned on by crime. A lonely man deals with the odd neighbors down the street by buying an assault rifle.
You are invited on a voyage that occurs when only the moon rages!
---
---
Christine Norris
---
Talisman of Zandria by Christine Norris
Trade Paperback: $14.95 $7.47 (plus shipping)
When Ivy Peterson sees the most extraordinary thing in her own backyard - a fairy - she dismisses it as a daydream, but she quickly realizes that it was, in fact, the real thing. She goes in search of the mythical creature, and accidentally falls into Zandria, a magical world that exists just outside her own. Unfortunately, she finds that she's trapped there. Someone has stolen the Talisman, a magical amulet that controls the five gates between Zandria and her own world. Ivy and her new friends, the wizard Arden, his young apprentice Connor, and a pair of fairies set off on a quest to reclaim the Talisman of Zandria.
---
Return to Zandria by Christine Norris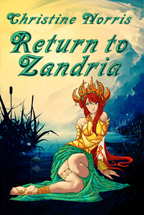 Trade Paperback: $14.95 $7.47 (plus shipping)
Ivy Peterson was not ordinary. Ivy was More-Than-Ordinary because once she found herself in a very special place and had a very special adventure. But Ivy was far too old for fairy tales... wasn't she? It has been three years since Ivy recovered the Talisman of Zandria, and her life is very different. She is no longer the shy young girl who chased a fairy through a magic gate, but a teenager, concerned with clothes, friends, and school. She has nearly forgotten about the special world that exists on the other side of a thin, magical veil. But they have not forgotten her. Now a crisis is brewing in Zandria, and only Ivy can help. They implore her to come to their aid, and Ivy's memories of adventure pull her once again into the enchanted world of mermaids, dragons and wizards. Reunited with old friends, and bringing a new one along for the ride, Ivy must now lead them into the wilds of her own world, and not only keep them safe, but stop an empire from falling into the clutches of evil.

"The reader is transported into beautiful imagery that is quite magical as Ivy and Lori race to help the people of Zandria. Christine Norris sketches a tale that young and old will enjoy." Cherokee, Coffee Time Romance
---
---
Shawn Oetzel
---
Dying Moon by Shawn Oetzel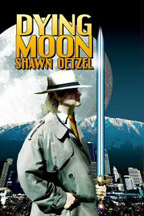 Trade Paperback: $14.95 $7.47 (plus shipping)
Little did Kalen Or'Wain, Captain of the Elven Royal Guard, know that, when his quiet evening at home was interrupted by a summons from the Elven Council, he would be thrust into a quest spanning realms to face off with a hated rival from his past. His rival, a corrupted rogue Elf intent on destroying the Elven Race, plans to complete a ritual that will turn the Moon, the astral body the Elves love most, into the instrument of their own demise. Kalen's duty takes him to the Human city of Los Angeles where he teams up with an enigmatic Federal Agent and befriends Amy Sommers, a LAPD Homicide Detective. Will Kalen and his team succeed in stopping the rogue Elf from completing the ritual in time to save the Elven race?
---
---
David B. Riley
---
Legends of the Dragon Cowboys by David B. Riley and Laura Givens
Trade Paperback: $12.95 (plus shipping)
Also Available as an ebook from:
Amazon.com
Smashwords.com
Legends of the Dragon Cowboys brings you two weird western adventures by authors David B. Riley and Laura Givens. Their heroes ride boldly out of the Far East to find their way in a mythic land of danger, romance, and adventure.
In "The Venerable Travels of Ling Fung" by David B. Riley, a wandering businessman encounters a Mayan god, crooked enterprises and Yeti, the Abominable Snowman, when all he really wants is to open a gun store. Ling Fung is not any ordinary Chinese entrepreneur—he's highly skilled in Kung Fu and he can shoot good, too. While his heart is set on business, providence seems to have other plans for him.
Laura Givens brings wily acrobat Chin Song Ping to the Wild West in search of adventure and fortune. He finds little fortune, but plenty of adventure. Chin Song Ping is a scoundrel, a gambler and a trouble magnet. His heart of gold lands him in schemes to outwit would-be gods, cannibal ghosts, insane robots, Voodoo despots and the ultimate evil—bureaucrats. But he is a romantic, and the love of his life is the true treasure he seeks. The odds are always against him but if he survives he will become the Western legend he always was in his own mind.
The Wild West just got a lot wilder!
"These two Western novellas are seasoned a dash of exotic adventure, featuring cowboy protagonists who hail from the Far East and pursue their dreams in the tough-as-nails frontier. Riveting from first page to last, Legends of the Dragon Cowboys is enthusiastically recommended for public library collections and connoisseurs of the genre!" Midwest Book Review
---
The Two Devils by David B. Riley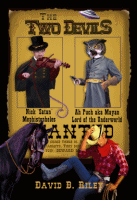 Trade Paperback: $14.95 $7.47 (plus shipping)
The Two Devils is a romp through the Old West with Miles O'Malley and his horse, Paul. Miles has an uncanny knack for running into everything from ghosts looking for a shootout to monsters from Mars in this hilarious and entertaining adventure.
"I found "The Two Devils" as irresistible as a bowl of popcorn. I couldn't stop as I followed Miles from one far-fetched adventure to another." Fred Cleaver, The Denver Post.
---
---
B.T. Robertson
---
Chronicles of the Planeswalkers, Part Zero by B.T. Robertson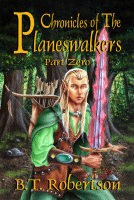 Trade Paperback: $14.95 SOLD OUT
In a world that is being plagued by an unseen evil and growing chaos, on Krayn elf will go searching for his destiny. Aerinas, son of Tristandor, will journey to lands far beyond those he has ever traveled before. A group of elves, giants, men, and other beings will be required to uncover the mystery locked within the secrets of the Planes. Aerinas and the others alike will face challenges that will affect them physically, emotionally, and psychologically, and ultimately face an enemy that taunts them from beyond the borders of the physical realm.
---
Chronicles of the Planeswalkers, Part One: Alliances by B.T. Robertson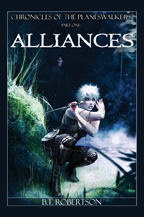 Trade Paperback: $14.95 SOLD OUT
jj An unlikely band of elves led by a wizard formerly of the Order of Light, Aeligon, has trekked across foreign lands and sought a mysterious mirror hidden within the ruins of El-Caras, the place where the final battle between good and evil took place during the Calaridis Wars many years before. They found great evil stirring, and a plan to shatter the fragile peace.

Now, alliances will be formed and battle lines drawn across the plane of Vaalüna. Aerinas, a rebellious Krayn elf, continues to discover the power of the magic inside him, but after finding an ancient text penned by a long-dead wizard it becomes clear that he must grow up and face his worst fears, or perish.

There is something alive beyond the boundaries of their world. Something old, forgotten, evil, and angry for revenge. Ripples in time, bleeding trees, and unwelcome visitors are growing common. Questions are surfacing in Aerinas' mind about his parents, and the tension between him and his father, Tristandor, is increasing. Can they keep their alliance intact long enough to make a stand against the hidden evil?

Return to the world of the Planeswalkers, where pirates roam the raging Arthean Ocean, power can be ignited with the speed of thought, and death awaits the wary explorer at every turn.
---
Chronicles of the Planeswalkers, Part Two: Alignment by B.T. Robertson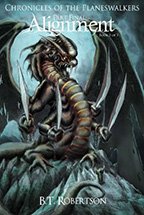 Trade Paperback: $14.95 $7.47 (plus shipping)
The Planar Alignment is at hand and a powerful being named Hydrais awaits his return from banishment on the Dark Plane of Zamas. Meanwhile, on the Plane of Vaalüna, Aerinas, along with his friends and allies, struggle to prevent Hydrais' return. To do so, they must battle the forces of evil while Aerinas confronts truths about himself and the cold, calculating intelligence that dominates all life and destiny.
---
---
Joy V. Smith
---
Sugar Time by Joy V. Smith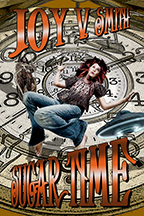 Trade Paperback: $4.95 (plus shipping)
Also Available as an ebook from:
Amazon.com
Smashwords.com
Her name is Sugar. Sugar Sweet. But never EVER call her 'Sweetie.'
When Sugar's Uncle Max falls ill and his collaborators disappear, she investigates the old Victorian mansion where he conducted his research. She soon finds the collaborators—or what's left of them—along with an angry Neanderthal. She also finds her uncle's research project, a working time machine. Sugar must act quickly to unlock the secret of time travel so she can set things right and protect her uncle's research.
Sugar Time collects Joy V. Smith's Sugar Sweet stories into one volume.
---
---
David Lee Summers
---
The Astronomer's Crypt by David Lee Summers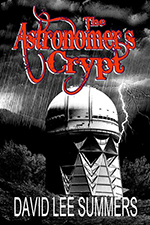 Trade Paperback: $12.95 (plus shipping)
Also Available as an ebook from:
Amazon.com
BarnesAndNoble.com
If you scare easily, don't read this book.
If you dare to read it, you've been warned.

Two years ago on a stormy night, in the dead of winter, Mike Teter experienced something that would change his life forever. Mike was a telescope operator at the world renowned Carson Peak Observatory in New Mexico. We won't tell you what he saw that night on the mountain nor what happened afterward on a dark stretch of highway, because it would haunt you just as it has haunted Mike. But what we will tell you is that Mike is back at Carson Peak. And what he witnessed that night two years ago is about to become a reality…
"In the best tradition of horror fiction, we have courageous protagonists, characters who cross the line of good and evil in both directions, unspeakable evil from a forgotten age, and a villain behind the scenes who is attempting to bring back dark powers in the (no doubt mistaken) belief that he can control them … Strongly recommended to all who enjoy Stephen King's novels." Chris Wozney, The Nameless Zine, newsletter of the Western Science Fiction Association.
---
Owl Dance by David Lee Summers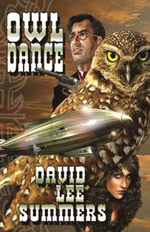 Trade Paperback: $12.95 (plus shipping)
Also Available as an ebook from:
Amazon.com
Smashwords.com
In the 1870's, Sheriff Ramon Morales of Socorro, New Mexico meets a beguiling woman named Fatemeh Karimi of Persia, escaping oppression in her homeland. When an ancient lifeform called Legion comes to Earth, they are pulled into a series of events that will change the history of the world as we know it. In their journeys, Ramon and Fatemeh encounter mad inventors, dangerous outlaws and pirates. Their resources are Ramon's fast draw and Fatemeh's uncanny ability to communicate with owls. The question is, will that be enough to save them when a fleet of dirigibles from Czarist Russia invades the United States?
"Owl Dance is a fun steampunk Western packed with adventures." Fred Cleaver, The Denver Post (Click the link to read the full review)
"Owl Dance has everything. Airships, owl-ornithopters, a clockwork wolf, a multiple alien entity, a fast-shooting sheriff, a Russian plot to conquer America, and a very sexy, eco-aware, Bahá'í Persian healer-woman - I mean everything! Heaps of fun!" Richard Harland, author of Worldshaker and Liberator
---
Lightning Wolves by David Lee Summers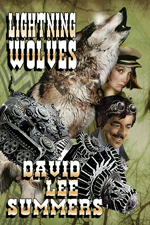 Trade Paperback: $12.95 (plus shipping)
Also Available as an ebook from:
Amazon.com
Smashwords.com
1877. Russians have invaded the Pacific Northwest and are advancing into California. New weapons have proven ineffective or dangerously unstable and the one man who can help has disappeared into Apache Country, hunting ghosts. A healer and a former sheriff lead a band into the heart of the invasion to determine what makes the Russian forces so unstoppable while a young inventor attempts to unleash the power of the lightning wolves.
"The Old West as we wish it had been. Full of adventure and crazy inventions but with some honesty about the prejudices and mores of the day. This is as much alternate history as adventure tale, with an ethnically diverse cast fighting battles that never were. Appearances by a few historical figures, like Geromino, add spice. There's a poignant undercurrent on how inventions meant to lift humanity up can draw us into the same old quagmire of ambition and greed, plus an intriguing alien race trying to find its way through First Contact with humans. Nicely done." Deby Fredericks, author of Seven Exalted Orders
---
The Brazen Shark by David Lee Summers
Trade Paperback: $12.95 (plus shipping)
Also Available as an ebook from:
Amazon.com

Pirate captain, inventor, and entrepreneur Onofre Cisneros sweeps his friends Fatemeh and Ramon Morales off to Hawaii for their honeymoon. Once there, a British agent makes Cisneros an offer he can't refuse and the captain must travel to Japan. Wanting to see more of the world, Ramon and Fatemeh ask to accompany the captain only to find themselves embroiled in a plot by samurai who steal a Russian airship, hoping to overthrow the Japanese emperor.
"Airships battling! Samurai fomenting war with Russia! Historical characters and powerfully drawn fictional ones mixing it up with political intrigues make David Lee Summers' The Brazen Shark a steampunk novel not to be missed. Put it at the top of your reading list. Now!" Robert E. Vardeman, author of Gateway to Rust and Ruin
---
Owl Riders by David Lee Summers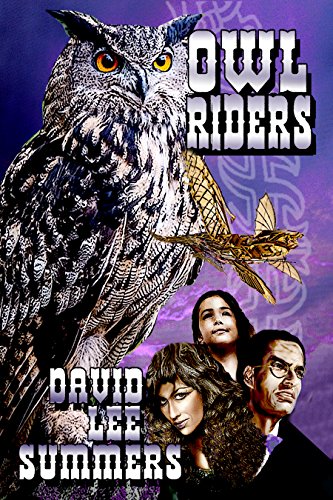 Trade Paperback: $12.95 (plus shipping)
Also Available as an ebook from:
Amazon.com

When Fatemeh Karimi married Ramon Morales, she neglected to share one small detail. She was already betrothed to a merchant named Hamid Farzan. She had no interest in Hamid or an arranged marriage. She wanted to live life on her own terms. Eight years after marrying Ramon, she assumed Hamid had long forgotten about her, as she had him.
Settled in New Orleans, Ramon works as an attorney, Fatemeh owns a pharmacy, and they're proud parents of a precocious daughter. Out west, Apaches armed with powerful battle wagons have captured Fort Bowie and threaten Tucson. Businessmen with an interest in a peaceful solution ask Ramon to come west and settle the conflict. Meanwhile Hamid arrives in New Orleans and he has not forgotten Fatemeh or her vows to him.
Now, the famed Owl Riders must assemble once again to reunite Ramon and Fatemeh so they can tame the Wild West.
---
Revolution of Air and Rust by David Lee Summers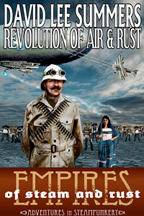 Chapbook: $4.95 (plus shipping)
Also available as an ebook from:
Amazon.com Smashwords.com
1915. Teddy Roosevelt is building an empire. Only Pancho Villa stands in his way.
The American Expeditionary Force under the command of General "Black Jack" Pershing has invaded Northern Mexico. Pancho Villa leads his revolutionary army in a desperate raid against the American force only to be outflanked. Just as Pershing's airships prepare to deliver the death blow, Pancho Villa is transported to a parallel Earth where he finds an unexpected ally and the technology that might just turn defeat into victory.
Revolution of Air and Rust is a stand-alone novella set in the Empires of Steam and Rust world created by Robert E. Vardeman and Stephen D. Sullivan. A story filled with millitary action, espionage and gadgetry that's sure to satisfy fans of steampunk and alternate history.
Other books in the series are:
---
The Solar Sea by David Lee Summers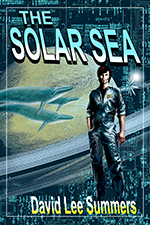 2018 Trade Paperback: $12.95 (plus shipping)
Also Available as an ebook from:
Amazon.com
Smashwords
Whales around the world changed their songs the day scientists announced the discovery of powerful new particles around Saturn's largest moon which could solve Earth's energy needs. The Quinn Corporation rushes to build a solar sail space craft to unlock the secrets of these strange new particles. They gather the best and brightest to pilot the ship: Jonathan Jefferson, an aging astronaut known as the last man on Mars; Natalie Freeman, a distinguished Navy captain; Myra Lee, a biologist who believes the whales are communicating with Saturn; and John O'Connell, the technician who first discovered the particles. Charting the course is the mysterious Pilot who seems determined to keep secrets from the rest of the crew. Together they make a grand tour of the solar system and discover not only wonders but dangers beyond their imagination.
"This story follows the private space industry exploration of the Moon and becomes a kind of Voyage of the Beagle as the solar sail ship Aristarchus visits Mars, Jupiter, then Saturn and its giant moon Titan … Highly enjoyable read. Highly recommended." T. Jackson King, author of Battlestar and Star Glory.
---
The Pirates of Sufiro by David Lee Summers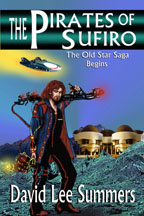 Trade Paperback: $14.95 SOLD OUT
The Pirates of Sufiro tells the story of Pirate Captain Ellison Firebrandt who raided star ships until his past caught up with him and he was exiled to a planet called Sufiro. The planet was a virtual paradise housing great riches. Sufiro became a haven for those who had lost all hope. Soon, entrepreneurs arrived and fought for control of the planet. Elsewhere in the galaxy, a vast alien power appeared threatening humanity's very existence. Firebrandt, along with his daughter and grandson must fight for the freedom of Sufiro and the galaxy.
The Pirates of Sufiro is the second book of the Space Pirates' Legacy series. The third book is Children of the Old Stars and Heirs of the New Earth completes the series. The first book, Firebrandt's Legacy is forthcoming!
---
Children of the Old Stars by David Lee Summers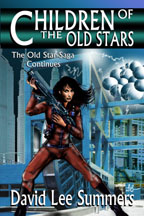 Trade Paperback: $14.95 SOLD OUT
A mysterious and dangerous alien presence, the Cluster, threatens a peaceful star ship. Captain John Mark Ellis is called to the rescue, but the ship is destroyed. Disgraced, Ellis is booted out of the service. He joins an alien warrior and an evangelist -- who believes that the Cluster is God incarnate -- to solve the mystery of the Cluster.
Children of the Old Stars is the third book of the Space Pirates' Legacy series. The second book is The Pirates of Sufiro. Heirs of the New Earth completes the series. Firebrandt's Legacy is the first book in the series and is forthcoming.
"Children of the Old Stars is an engrossing vision of the future... David Lee Summers has created a fascinating, imaginative, and very entertaining cast of characters and worlds." The Las Cruces Sun-News
---
Heirs of the New Earth by David Lee Summers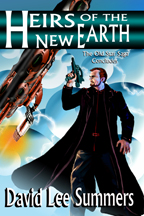 Trade Paperback: $14.95 $7.47 (plus shipping)
The Earth has gone silent. John Mark Ellis and the crew of the Sanson are sent to investigate. When they arrive, they find vast alien machines known as Clusters in orbit. Fearing the worst, they land and discover that the once overcrowded, polluted Earth has become a paradise of sorts. The problem is over half the population is dead or missing and the planet's leaders don't seem to care. As Ellis works to unravel the mystery, sudden gravitational shifts from the galaxy's center indicate something even worse is in the offing. Can Ellis save the galaxy from the heirs of the new Earth?
Heirs of the New Earth is the fourth book of the Space Pirates' Legacy series. The second book is The Pirates of Sufiro. Children of the Old Stars is the third book.
---
---
Dragon's Fall: Rise of the Scarlet Order by David Lee Summers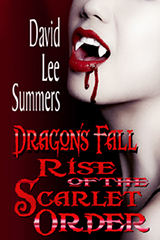 Trade Paperback: $12.95 (plus shipping)
Also Available as an ebook from:
Amazon.com
Three vampyrs. Three lives. Three intertwining stories.
Bearing the guilt of destroying the holiest of books after becoming a vampyr, the Dragon, Lord Desmond searches the world for lost knowledge, but instead, discovers truth in love.
Born a slave in Ancient Greece, Alexandra craves freedom above all else, until a vampyr sets her free, and then, she must pay the highest price of all … her human soul.
An assassin who lives in the shadows, Roquelaure is cloaked even from himself, until he discovers the power of friendship and loyalty.
Three vampyrs, traveling the world by moonlight—one woman and two men who forge a bond made in love and blood. Together they form a band of mercenaries called the Scarlet Order, and recruit others who are like them. Their mission is to protect kings and emperors against marauders, invaders, and rogue vampyrs … and their ultimate nemesis—Vlad the Impaler.
"David Lee Summers has broken all molds of what vampires have come to mean to modern and past civilizations. His vampires in the Scarlet Order series will infect you with an incurable thirst. Once you begin the series, you will not want to let it go. Summers is a master of seduction, horror, and suspense, mixing history with fantasy. I strongly urge you to delve into the world of the Scarlet Order. I promise you, you are in for a ride you will never forget or want to end." Giovanna Lagana, author of With Black & White Comes the Grey
Dragon's Fall: Rise of the Scarlet Order is the first book of the Scarlet Order Vampire series. The second book is Vampires of the Scarlet Order.
---
Vampires of the Scarlet Order by David Lee Summers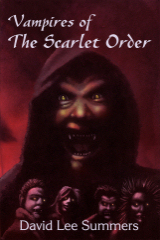 Trade Paperback: $12.95 (plus shipping)
Also Available as an ebook from:
Amazon.com
Through the centuries, an elite cadre of vampire mercenaries called the scarlet order has operated as pinpoint assassins. Now, at the dawn of the twenty-first century, vampires are too expensive, too untrustworthy, and frankly, too passe for governments to hire any longer. Using nanotechnology, scientists can engineer more reliable super soldiers. What's a vampire got to do for job security?
"A novel with bite. An amalgam of Blade and The Name of the Rose with a touch of X-Files thrown in for good measure." Neal Asher, author of Gridlinked and The Skinner
"David Lee Summers offers vampire lovers an inventive and conspiricy laden story about a band of vampiric mercenaries known as the Scarlet Order...From the dungeon strongholds of medieval Europe to the untamed desert plains of the early American Southwest, the storyline follows several members of the order and their 'fall from grace'...he does an excellent job of bringing it all together with a thrilling endgame." Dark Realms Magazine
Vampires of the Scarlet Order is the second book of the Scarlet Order Vampire series. The first book is Dragon's Fall: Rise of the Scarlet Order.
---
Blood Sampler by David Lee Summers and Lee Clark Zumpe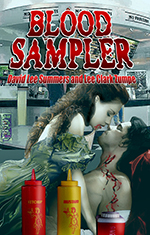 Trade Paperback: $7.00 (plus shipping)
Also Available as an ebook from:
Smashwords.com
Collected here are 35 short vampire tales by David Lee Summers and Lee Clark Zumpe. You'll find humor, horror, and history, loss, love, and legends, sex, seduction, and surprises. Many are good tales for couples to share. You'll find vignettes such as "Jornada del Muerto,""On the Ramjet," "Nosferatu Watches Dracula on the Lateshow," "Until Tonight," "The Poet," and "Ostrava, 1995." These particular pieces first ran in the magazine Blood Samples between 2001 and 2003. You'll also find longer works here including "Dragon Reborn" which is an excerpt from Dragon's Fall that tells the origin of Lord Draco from Vampires of the Scarlet Order and Lee Clark Zumpe's story "Becalmed". The collection features a cover by Laura Givens and interior illustrations by Marge Simon. Blood Sampler is a must-read, even if you don't care for the usual suckers.
"If you like vampire stories, this may be the best seven dollars you can spend." Chris Paige, review of the first edition from ConNotations, Volume 19, Issue 1
---
Home Page | Books/Novels | Story Collections | Audio Books | Downloads | Toy Dinosaurs | Shipping Rates | About Us | Contact Info